Introducing Glamping Grounds Sweet Cream and Vanilla Flavored Coffee – Where Luxury Meets the Outdoors
Imagine yourself cocooned in the lavishness of a glamping retreat, surrounded by lush landscapes and serenity. With Glamping Grounds, you'll journey to this picturesque setting, enveloped in the inviting aroma of carefully crafted coffee beans mingling with the decadent sweetness of sweet cream and vanilla.

Glamping Grounds ingeniously blends the robust character of premium coffee beans with the sumptuousness of sweet cream and the timeless allure of vanilla. As the velvety elixir touches your lips, a delightful symphony of flavors unfolds – the bold coffee undertones entwine with the creamy richness of sweet cream and the soothing embrace of vanilla, delivering an experience that's both invigorating and indulgent.
Whether you're yearning for an opulent escape, reminiscing about past glamping adventures, or simply seeking a moment of bliss, Glamping Grounds is your ultimate companion. Revel in its opulent warmth on brisk mornings, or savor its charm over ice for a refreshing respite on sunny afternoons.
Let Glamping Grounds Sweet Cream and Vanilla Flavored Coffee elevate your senses. With each sip, you're not just tasting coffee – you're embarking on a sensory journey that fuses the essence of luxury with the timeless allure of sweet cream and vanilla.
Indulge in the opulence of Glamping Grounds and let its fusion of flavors transport you to a realm where outdoor charm meets luxury indulgence. Embrace the blend that encapsulates the essence of upscale camping, and seize the opportunity to relish moments of lavishness and rejuvenation, no matter where your journey takes you.
Regular price
$16.00 USD
Sale price
$14.00 USD
Unit price
per
Sale
Sold out
Share
View full details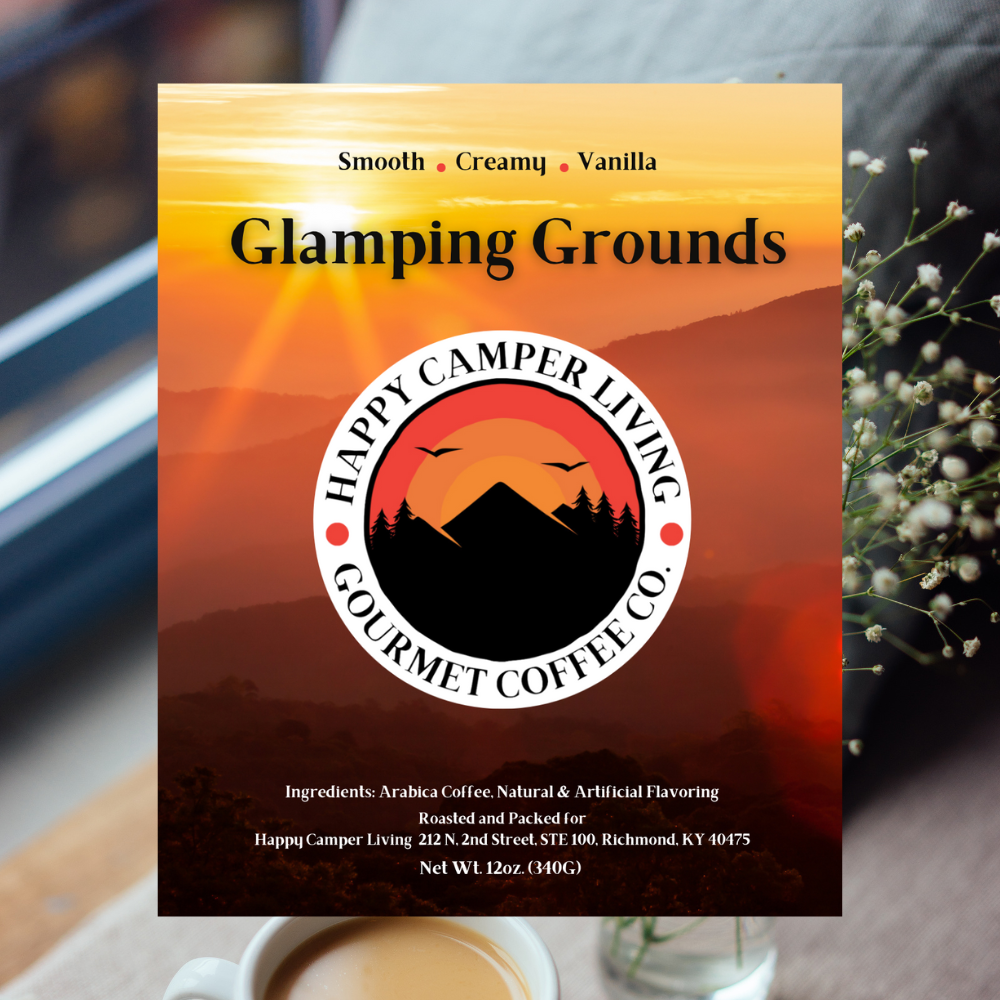 Best coffee!!! So smooth and tasty!!! Doesn't need cream or half and half!! 100% will order again!
Glamping Grounds
My favorite so far is Glamping Grounds .