Introducing Mountain Mojo Chocolate and Butterscotch Flavored Coffee – Elevate Your Senses
Embark on a coffee journey that encapsulates the thrill of mountain adventures and the comfort of indulgent flavors. Mountain Mojo Chocolate and Butterscotch Flavored Coffee invites you to experience the exhilaration of the great outdoors intertwined with the lusciousness of rich chocolate and the velvety sweetness of butterscotch.
Imagine yourself perched atop a majestic mountain, breathing in the crisp, invigorating air. With every sip of Mountain Mojo, you're transported to this breathtaking vantage point, enveloped in the enticing aroma of meticulously crafted coffee beans harmonizing with the irresistible allure of chocolate and butterscotch.
Mountain Mojo masterfully blends the bold, robust essence of premium coffee beans with the decadence of chocolate and the smooth embrace of butterscotch. As you take that first sip, a symphony of flavors unfolds – the rich notes of coffee are met with the luxurious interplay of chocolate and the buttery caress of butterscotch, creating an experience that's both invigorating and indulgent.
Embrace the adventurer within and let Mountain Mojo Chocolate and Butterscotch Flavored Coffee awaken your passion for exploration. With every cup, you're not just sipping coffee – you're embarking on a sensory journey that marries the thrill of mountain peaks with the richness of chocolate and butterscotch.
Elevate your senses and let Mountain Mojo transport you to a realm where the grandeur of mountains meets the delight of indulgence. Dive into the fusion of flavors and experiences that define Mountain Mojo, and seize the opportunity to embrace moments of solace and exploration, no matter where your path takes you.
Regular price
$16.00 USD
Sale price
$14.00 USD
Unit price
per
Sale
Sold out
Share
View full details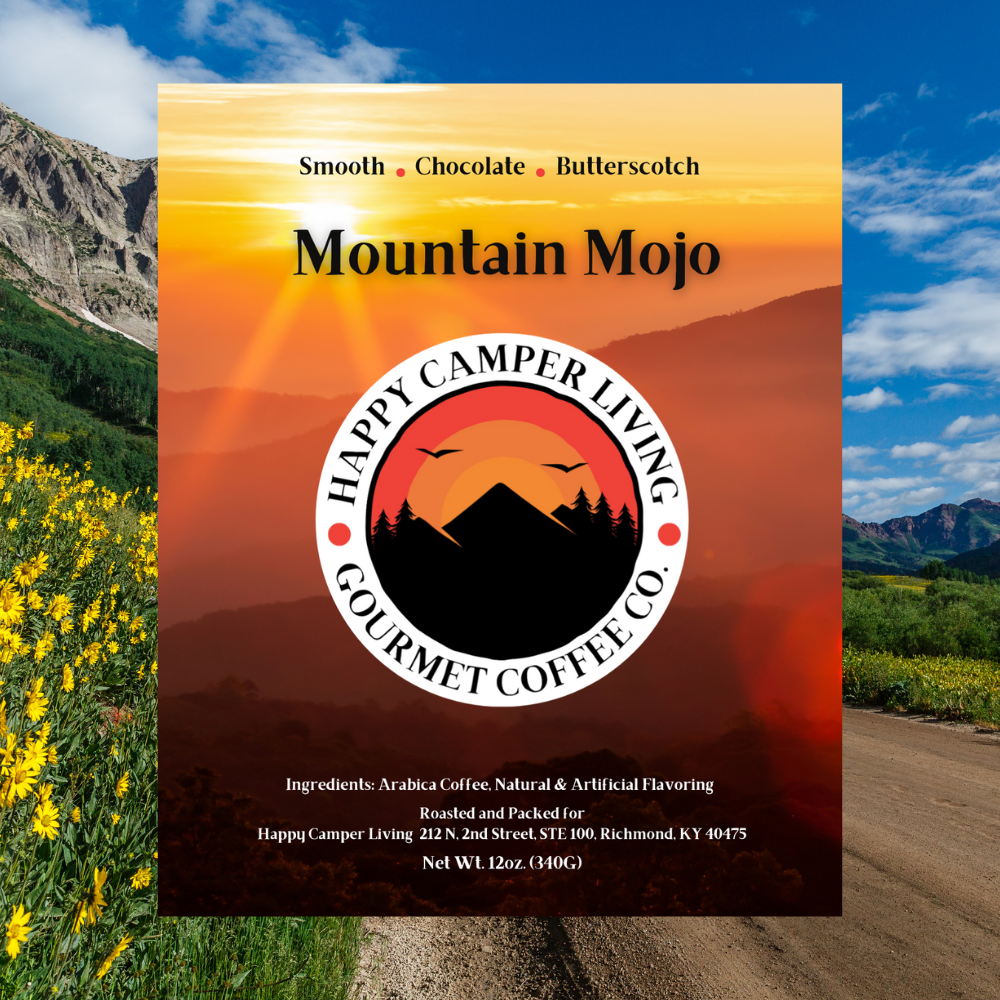 Great Customer support
Coffee is very tasty too 😁