Introducing S'more, Please a Chocolate and Vanilla Flavored Coffee – Kindling Fireside Delight!
Prepare to embark on an enchanting journey that blends the rustic charm of campfire nights with the indulgent allure of chocolate and vanilla. S'more, Please Chocolate and Vanilla Flavored Coffee takes you back to the crackling campfires and the joy of savoring gooey s'mores, all within the comforting confines of your coffee cup.
Enjoy it as a warming embrace on chilly mornings or savor its charm over ice for a cool retreat on sunny afternoons.
S'more, Please transcends being a mere coffee – it's an experience that conjures memories of toasty marshmallows, laughter around the fire, and the camaraderie of fellow campers. Share the enchantment of S'more, Please with friends or savor it solo as you relish the tranquility of the moment.
Satisfy your senses with the enchantment of S'more, Please. Immerse yourself in the fusion of flavors that capture the essence of campfire delights, and seize the opportunity to relive moments of warmth and delight, wherever your journey leads you.

Regular price
$16.00 USD
Sale price
$14.00 USD
Unit price
per
Sale
Sold out
Share
View full details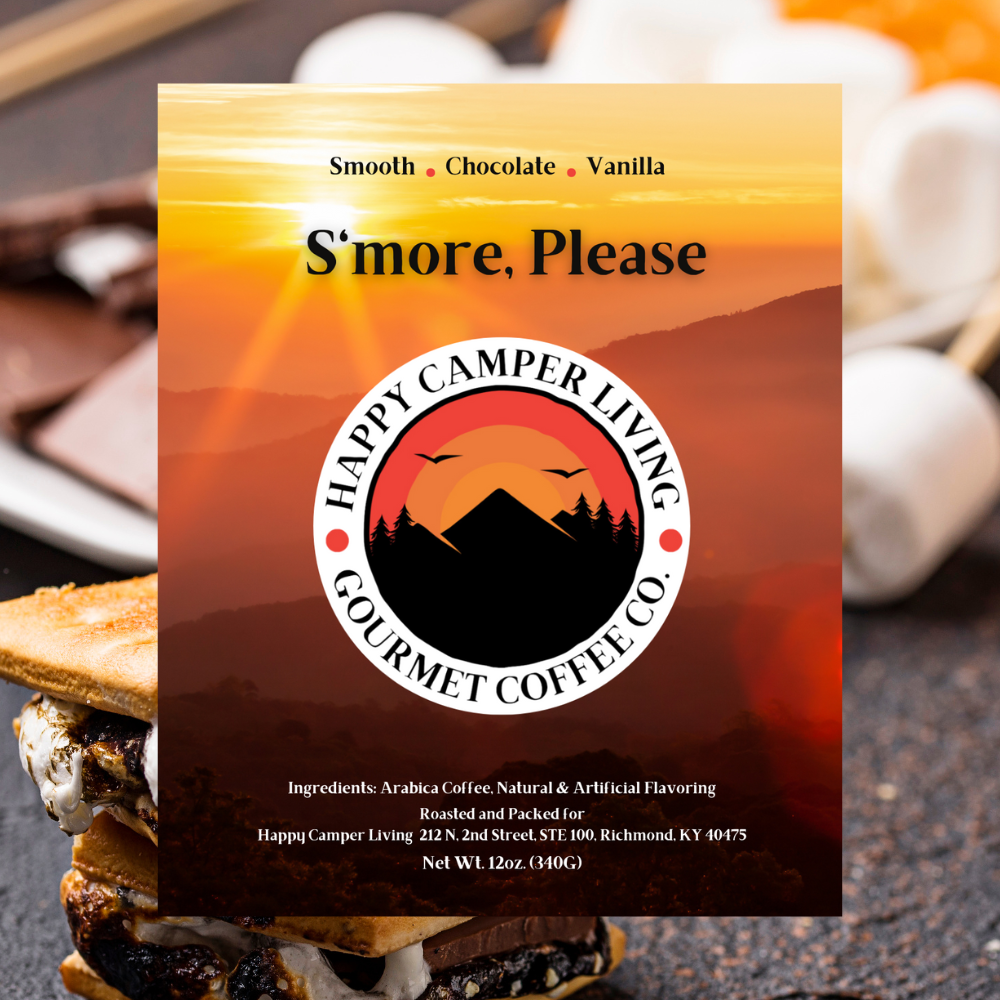 Delicious Coffee
This is my 2nd order and I got extra this time because of how delicious this is! I'll be back!
Great coffee
Very delicious coffee I do have a Keurig so hopefully one day you'll be able to have the same coffee luckily I bought a dual that also bruised coffee very good coffee
Smooth chocolatey goodness
For one this is the best smelling coffee I've ever had! When it's brewing my house smells like chocolate and coffee! The coffee itself is some of the smoothest I've ever tasted! It's not bitter, and it's ground perfectly. In fact when I put it next to the generic coffee I had been drinking there was a clear difference in the quality of the grounds and how smooth and fine the Happy Camper Living grounds were. The flavor is perfection, the roast is perfect, and it's given me something to look forward to in the mornings. Now time to try the other flavors!